Although it is still half a year away, the successor of the new iPhone 14 will be released, but the news about the iPhone 15 has appeared quite a lot.
Now, the latest rumor regarding the high-end 2023 phone from Apple has been posted by Twitter user @lipilipsi. Although this is not a particularly well-known source, the image of what is believed to be an iPhone 15 chassis has been posted by MacRumors, giving consumers a certain confidence.
If the image is accurate and the metal frame does indeed belong to the iPhone 15 models, this indicates that the product has indeed moved from physical buttons to solid state. However, it contrasts with previous reports when most said only the iPhone 15 Pro and 15 Pro Max (or 15 Ultra) will have solid-state buttons.
Still, there's some reason to doubt that the frames shown in the photo actually belong to the iPhone Pro models. First, they have a glossy metal backing. Historically, high-end iPhones had a glossy finish, only lower-end models had a matte finish. This contrast has been maintained to differentiate the more expensive iPhones by giving them a more luxurious and premium feel.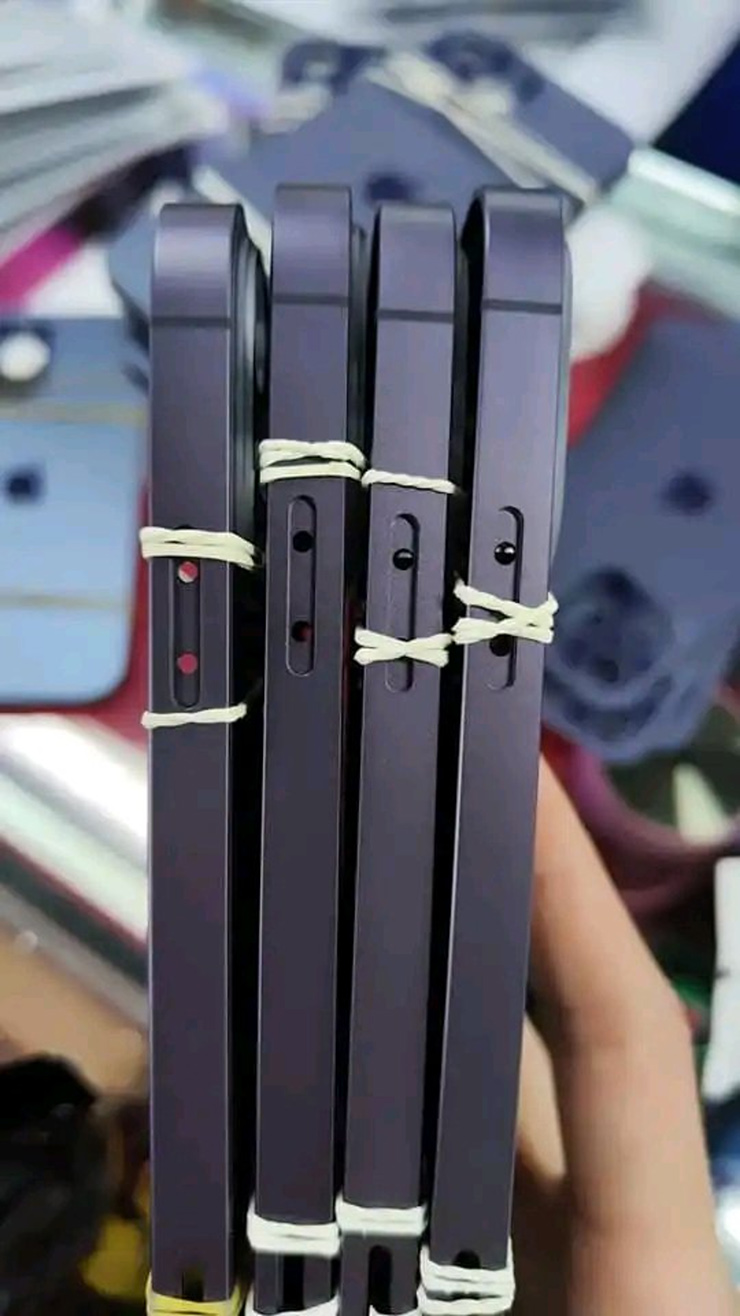 Speaking of colors, the frames are in Midnight color, which is usually reserved for less high-end devices. Meanwhile, the convex camera seems to be more modest than what people expected.
Overall, solid-state buttons are likely to appear on the iPhone 15 series this year.