The new generation MG 7 has just been launched in China with many differences.
SAIC MG has just launched the MG 7 model in China with the 5-door fastback style that is currently the trend of many models in the global market.
The MG 7 is the first model in the Black Label Series range.
The Chinese car MG 7 is positioned in the high-end car segment with a design inspired by the MG Cyberster concept. The car's overview is quite similar to fastback models such as Audi A7 Sportback or Kia K5 GT thanks to the roof smoothing down into the compartment and many embossed ribs at positions such as the bonnet, body and rear.
According to the parameters, the MG 7 has a length x width x height of 4,884 x 1,889 x 1,447 mm, respectively, thanks to the new language, the car is also equipped with a small aerodynamic spoiler, a 4-pipe exhaust system, a diffuser. High winds, borderless windows... To increase the sportiness, the MG 7 is also equipped with an electrically controlled aerodynamic spoiler with 3 opening modes, depending on the driver's needs as well as speed. of the vehicle.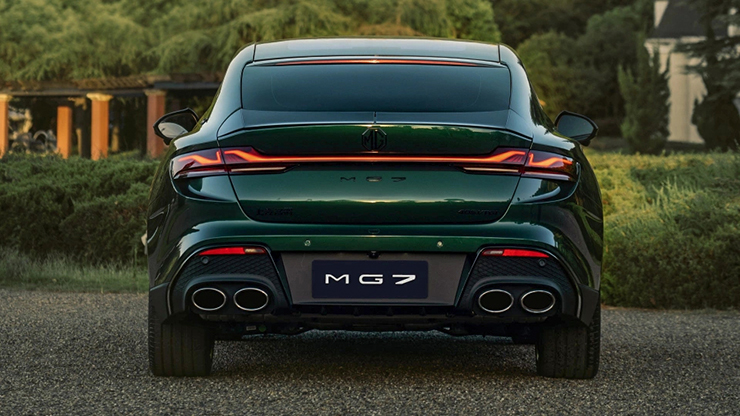 Inside, the interior of the MG 7 is also innovative with an electronic steering wheel and a dual-uniform central touch screen with a total size of up to 33 inches. In addition, there are a variety of amenities such as electric seats with ventilation / heating, panoramic sunroof, interior lights, sport seats, ..
..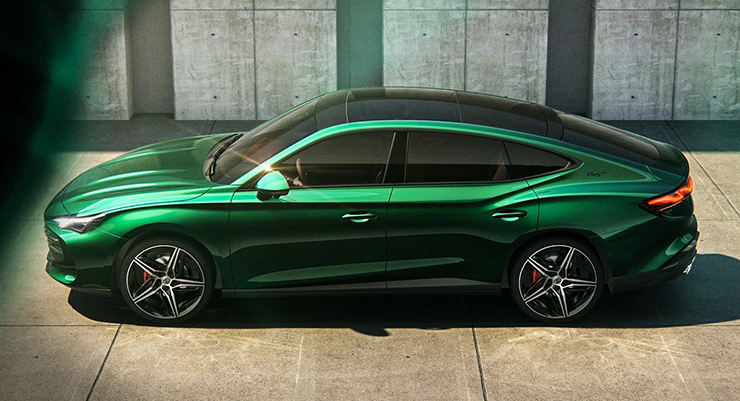 The MG 7 has two engine options. In which, the MG 7 300 VTGI version is equipped with a 1.5L turbocharged gasoline engine, for a capacity of 185 horsepower and maximum torque of 300 Nm. Comes with a 7-speed dual-clutch automatic transmission, front-wheel drive.
In addition, the more powerful 405 VTGI Trophy version is equipped with a 2.0L turbocharged petrol engine block, producing 257 horsepower and maximum torque of 405 Nm. Comes with a 9-speed gearbox and front-wheel drive.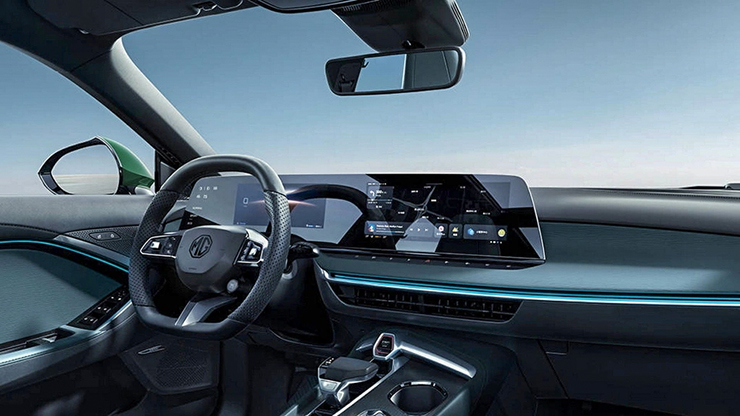 It is known that the MG 7 is only produced and sold for the Chinese domestic market and has no plans to distribute to other markets, the price has not been announced yet. After selling the petrol version, the company will be able to launch more variants with the option of hybrid technology.